China's Protranser has coordinated the export of more than 200 cu m of equipment from China to North America.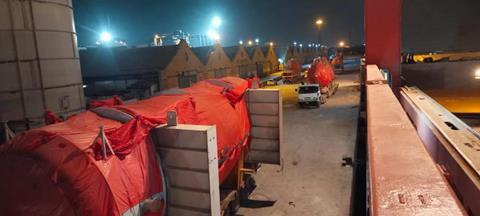 The company collected the cargoes from Hangzhou in Zhejiang province and transported them 330 km to Changshu in Jiangsu province. Protranser then coordinated port services and chartered a breakbulk vessel for onward shipment.
In a separate project, Protranser arranged for 1,800 cu m of cargo to be exported from Karachi, Pakistan to Umm Qasr, Iraq, for an oil and gas project.
The weight of the heaviest unit tipped the scales at 45 tonnes, while the widest unit measured 6.1 m and the tallest reached 4.7 m.
Protranser's scope included chartering a breakbulk vessel for the transport.