Toro y Betolaza, located at the port of Bilbao, recently stowed wind turbine towers and components aboard Rotra Mare, operated by Siemens and Amasus Shipping.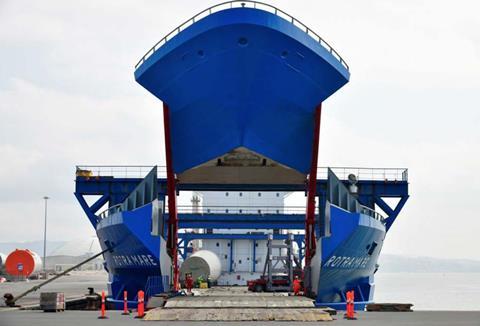 Wind tower sections measuring up to 33 m long and weighing up to 140 tonnes were loaded. Haizea Wind manufactured the items at its factory in the port. Rotra Mare was moored at the AZ2 quay so it could be attended from the side for lo-lo operations, and from the bow for ro-ro activities.
The cargoes, which are being coordinated by deugro, are destined for GE Renewable Energy's offshore wind farm in Saint Nazaire, France.