Sarens provided heavy lift and transport services to move the nose section of a historic military Boeing 727 aircraft in Belgium.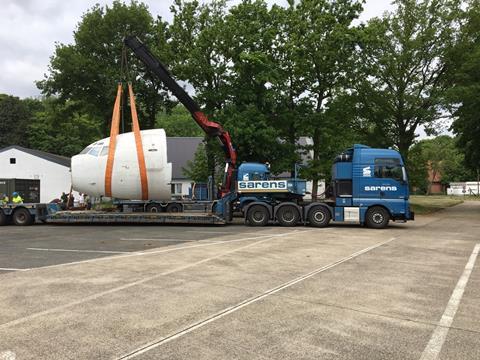 The B727 was acquired by the Belgian government in 1975 from the then national airline Sabena. In 1998, after 23 years of service, the aircraft was replaced by the Airbus A310. The B727 continued to be used by the Vlaamse Hogeschool VIVES VLOC based in Oostende as a teaching tool for aviation-oriented education.
Sarens was tasked with the transport from St-Truiden to Melsbroek, where it will now be displayed by DAKOTA as part of its 15th Air Wing static collection.