The port of Oostende in Belgium, through its subsidiary REBO, has established Oostende Stevedoring Services Company (OSSCO) to provide stevedoring services in the outer port.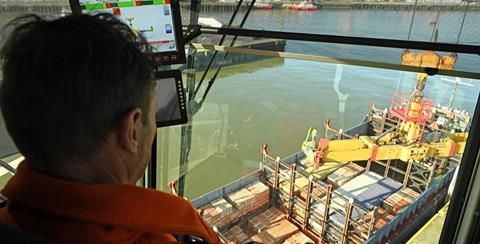 REBO – which operates a heavy lift terminal in the outer port of Oostende – became a full subsidiary of the port in October 2019. It has established OSSCO following discussions with Nectar Cargo Handling Belgium, which previously carried out stevedoring activities.
The port said: "After an internal reorganisation, Nectar Cargo Handling Belgium will refocus and concentrate on other activities on which it originally focused. In this, Port Oostende saw an opportunity to offer full service in the port and further roll out its strategy of actively participating in the maritime and logistics chain. All services will continue to be guaranteed and all activities will continue."
REBO originally operated as a pure offshore wind terminal but developed its services to become a multipurpose heavy lift terminal. Supporting this will be a 6,900 sq m warehouse that the company will operate for the storage of goods. Construction is slated for completion this summer.