Robert Wynn and Sons has utilised its heavy lift ro-ro barge Terra Marique to deliver three 121-tonne transformers from the Mammoet heavy lift terminal in Schiedam in the port of Rotterdam to Combwich Wharf, UK.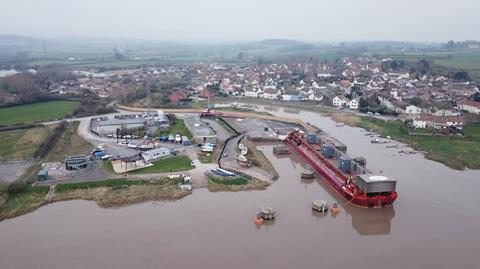 Combwich Wharf has recently been refurbished as EDF's Hinkley Point C nuclear power station is developed. Terra Marique was the first vessel to the facility, said Robert Wynn and Sons.
The 80 m x 16.5 m barge manoeuvred under its own power onto the wharf. Mammoet handled the offloading of the cargoes using multi-axle trailers.
The transformers manufactured by Siemens in Nuernberg, Germany, are destined for the National Grid Shurton Substation, Somerset. This substation will connect Hinkley Point C to the electricity network.
Robert Wynn & Sons general manager, Andy Manners, said: "While the Terra Marique is purpose built for such operations, there are a number of factors unique to this operation that has meant that detailed planning and collective working was required to successfully carry out such a complex operation. The project was coordinated by Züst & Bachmeier Project who along with our engineers, crew and those from Mammoet, the port of Bridgwater and EDF all worked together to ensure this project was delivered as planned."