Total Movements has organised the delivery of mining equipment in India.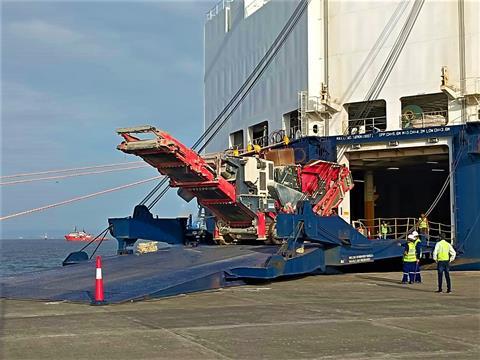 A 55-tonne mobile crusher unit was transported, loaded and shipped from the port of origin on a ro-ro vessel.
A 34-tonne mobile screening unit was originally planned to be loaded and shipped on a ro-ro vessel from a different load port. However, due to lack of space and suspension of sailings, the cargo had to be moved by other modes. Total Movements worked with the agent/carrier to load this item using shore cranes aboard a container vessel.
Total Movements is a member of The Heavy Lift Group (THLG).