Trans-Trading has coordinated the shipment of a turbine and generator, plus additional accessory boxes, from Hamburg, Germany, to Jebel Ali in the UAE.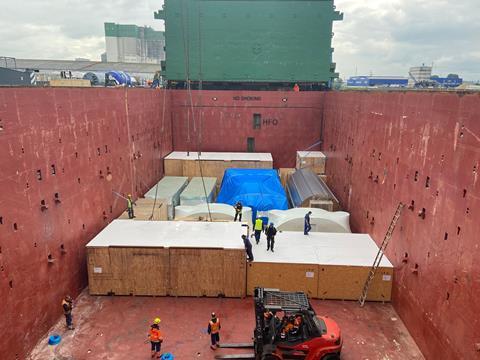 The 184-ton (167-tonne) turbine measured 9.13 m x 6.45 m x 4.5 m. The generator measured 10.6 m x 3.93 m x 3.65 m and weighed 215 tons (195 tonnes). The cargoes were loaded on to the vessel Diana at the Wallmann terminal.
The vessel departed Hamburg at the end of August. It will first call at the port of Bilbao in Spain before heading directly to Jebel Ali.
Trans-Trading is a member of the XLProjects (XLP) network.