Charleston Heavy Lift recently discharged two 235-tonne transformers from a CMA CGM container vessel at the Wando Welch Terminal (WWT) in South Carolina, USA.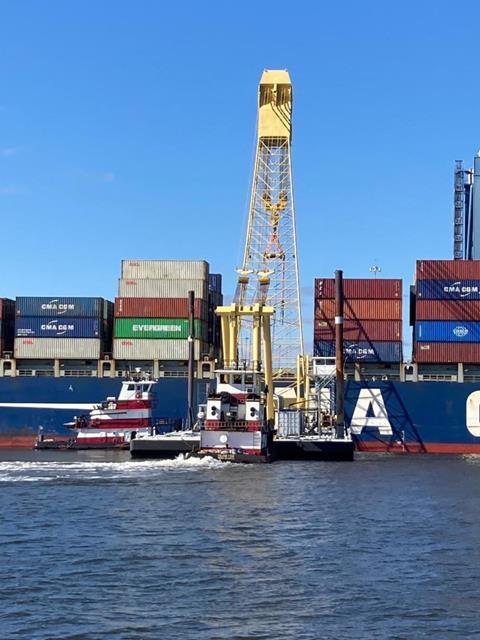 Steven Towing's Island Tide and Island Fox tugs supported the 500-ton (453.6-tonne) capacity floating derrick Ocean Ranger for the operation. The units were lifted off the vessel White Shark and placed on separate barges.
The barges were equipped with stands and beams so that the transformers can be rolled off at their final destination.
While 2020 turned out to be more challenging than anticipated, Stevens Towing is optimistic about the year ahead. "We remain optimistic, like everyone else, that 2021 will trend back to normal and Covid will soon be in everyone's rear view mirror," said Stevens Towing.
During the past 12 months, the company made several major additions to its fleet, including the Stevens 2502 deck barge fitted with a Manitowoc 4100 ringer crane and the Stevens 1471 crane barge.
2020 also saw the renovation of its office building and the completion of the second year requirements for the Sub Chapter M regulations. "Initial inspections have begun on our third group of tug boats, and follow up inspections are also under way for our current certificate of inspections (COI) boats," added Stevens Towing.
A further change to the company's fleet will see Stevens Towing discontinue the operation of the US-flag Jones Act vessel Coastal Venture. After many discussions, Stevens Towing said that it has decided to list the vessel for sale.
www.cma-cgm.com/products-services/xxl-project-cargo