TransProCon, on behalf of Volvo Sweden, has coordinated the delivery of more than 30 large prefabricated climate control tunnel parts from the port of Vigo, Spain, to the port of Gothenburg, Sweden.
The largest item in the 4,000-freight ton shipment weighed 34 tonnes and measured 10 m x 7 m x 6.5 m. The company faced some challenges loading the cargoes, notably not all of the pieces were available in the right order, which caused several changes to the stowage operations.
In addition, the loading berth at the port of Vigo had not been used in many years which presented many unknowns for the loading process.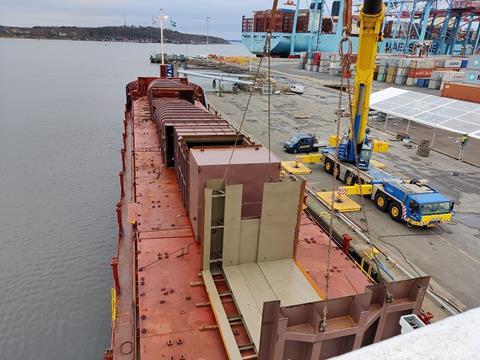 TransProCon is a member of the XLProjects (XLP) network.