Integral Chile has transported a 76-ton (68-tonne) dryer to the port of Valparaíso in Chile for onward shipment to its final destination in Mexico.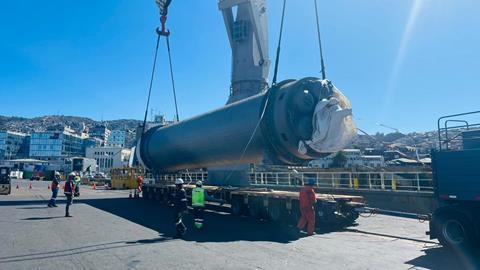 Due to limited availability of a vessel that could handle the heavy load at other ports located near the manufacturing site in Talcahuano, Integral Chile opted for a multimodal approach to transport the dryer to Valparaíso port instead.
Integral said that the cargo was delivered 500 km by road to the port on a modular truck assisted by an auxiliary vehicle and police escort. The cargo was then shipped to Mexico via Houston.
Meanwhile, Noatum Project Cargo coordinated the delivery of passenger boarding bridges for the Santa Lucía Airport (AIFA - Aeropuerto Internacional Felipe Angeles) in Mexico.
Noatum handled more than 40 bridges for the project, originating from Spain as well as Monterrey in Mexico.
Noatum was awarded a full logistics services package, including Customs clearance; ocean transportation; and port handling at discharge ports in Altamira and Veracruz. The company also handled door-to-door transportation and arranged domestic transport of cargo originating in Mexico.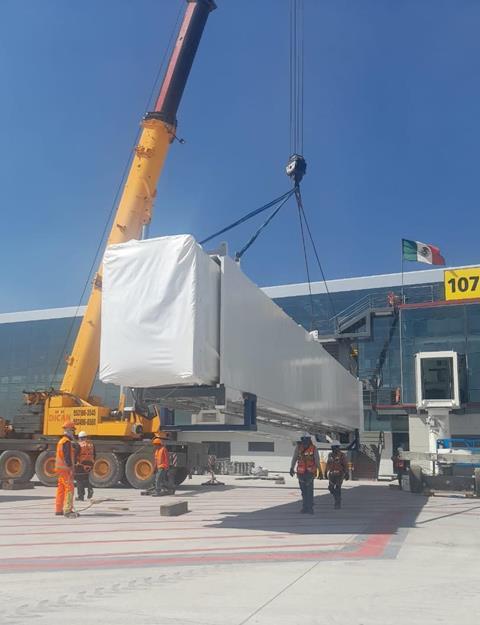 Integral Chile and Noatum are members of the XLProjects (XLP) network.