Trans-Trading has handled three turbines, each weighing 117 tons (106.1 tonnes), at the HHLA Container Terminal Burchardkai (CTB) in Hamburg, Germany.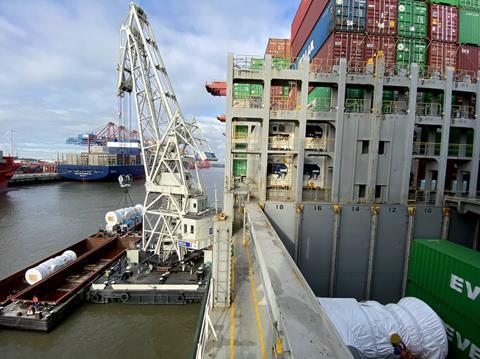 The turbines measured 9.05 m x 3.3 m x 3.34 m and arrived at the terminal on a barge. Trans-Trading was responsible for the coordination with the terminal, carrier and surveyor to load the units directly onto the containership Toledo Triumph by means of a floating crane.
The cargoes are now on their way to Kaohsiung, Taiwan.
Trans-Trading is a member of the XLProjects (XLP) network.