Allseas has completed a single lift removal of a 14,000-tonne topside using its construction vessel Pioneering Spirit, as part of Total's Tyra redevelopment project.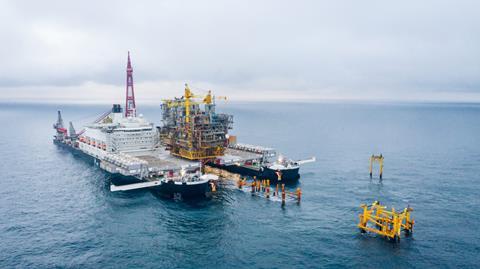 Located off the coast of Esbjerg, Denmark, the Tyra gas field has been in operation for 30 years. Due to subsidence of the depleted reservoirs, the platforms had started to sink. The redevelopment will see the removal and modification of old facilities and installation of new platforms.
The construction vessel lifted the heaviest structure – the Tyra East Alpha (TEA) topsides – on August 2, kickstarting the project.
"This project involves multiple lifts of diverse structures and different weights, but this is the big one," explained project lead engineer at Allseas, Marco Chiozzi.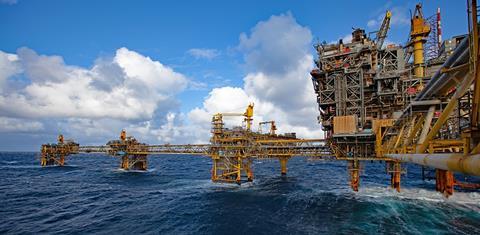 Pioneering Spirit will lift up to 27,000 tonnes of steel out of the North Sea's Tyra gas field and deliver the structures to specialist yards in Denmark and the Netherlands.
Allseas' project scope includes the engineering, preparation, removal, transportation, load-in to shore, and disposal of the Tyra East Alpha and Tyra West Alpha topsides and jackets, integrated production facilities, monopiles, and two flare jacket modules.
The modified Tyra platform is scheduled for completion in 2022.