Universal Transport has moved a Vamos tram, manufactured by Heiterblick in Leipzig, to Bielefeld, where it will join moBiel's fleet.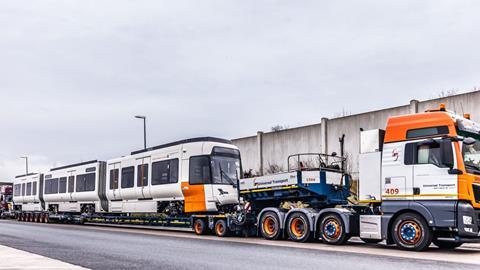 The tram measured 34 m long and weighed 55 tons (49.9 tonnes).
A heavy-duty truck with a low-loader, with a total length of 50 m, was used for the delivery. The low-loader is equipped with a track bed, which was adaptable to the width of the tram. This, according to Universal Transport, made it possible to pull the tram directly from the track onto the trailer via a ramp and unload it directly from the trailer back onto the track at the destination.
Universal Transport's project scope included route planning, obtaining all necessary permits and organising the escort vehicles.
Another Vamos tram will follow every four weeks. By 2022, a total of 24 trams will be delivered to Bielefeld.