Netherlands-headquartered project specialist Steder Group recently shipped large winches, each weighing more than 110 tonnes.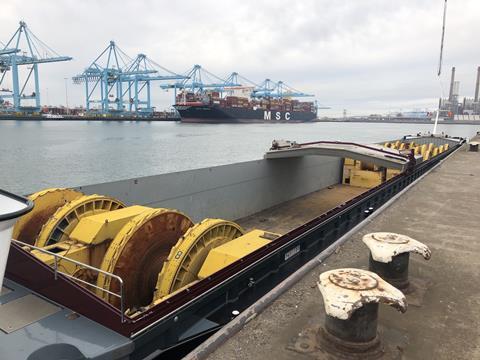 The items were moved from an inland terminal by a river vessel to a heavy lift terminal in Rotterdam, and then on to their final destination in the Baltic.
Steder has a base near to the port of Rotterdam and has been a project logistics service provider for Dutch offshore and dredging companies for decades. It is a member of the Worldwide Project Consortium (WWPC).
In a separate project, fellow WWPC member Heavy, part of the Gosselin Group, handled the transport of crates within Belgium.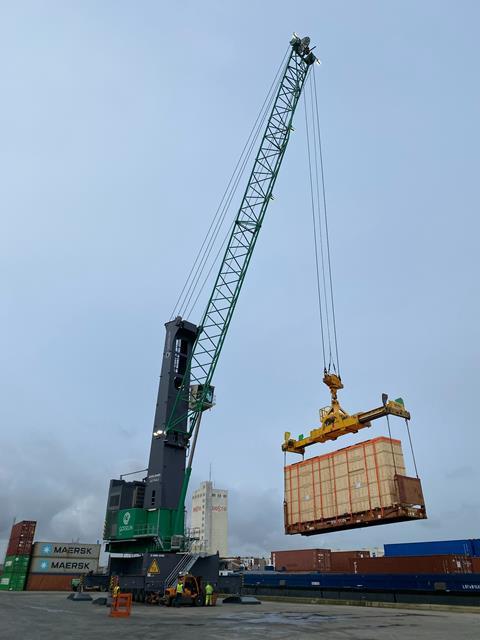 With the crates too large for regular road transport – exceeding the height limit of 4.9 m – the team had to find alternative solutions. Koen Lauryssen of Heavy explained: "Packed with air gas compressors for Atlas Copco, these large crates had to be transported to Gosselin to be stuffed in flatrack containers so they could be shipped to Jeddah.
"We opted to go with a short, local pre-transport to the nearest waterway," Koen explained. "Then we loaded the crates onto a barge and shipped them to Gosselin's container terminal in Deurne."
The crates were unloaded using a Gottwald crane and stuffed, lashed, and secured onto flatracks, before another barge delivered them to the international export quay at the port of Antwerp for shipment overseas.