Seashell Logistics and Langowski Logistics – members of the XLProjects (XLP) network – have completed project moves to India and South Africa, respectively.
Seashell Logistics transported five heavy units from the port of Gioia Tauro, Italy, to India's port of Nhava Sheva. Each 20-tonne unit measured 23.5 m long, 3.3 m wide and 3.15 m high, and was secured in five different bays aboard MSC's container vessel Gaia.
In a separate project, Langowski Logistics moved a 27-tonne scrap baling press machine from Gdansk, Poland, to Durban in South Africa.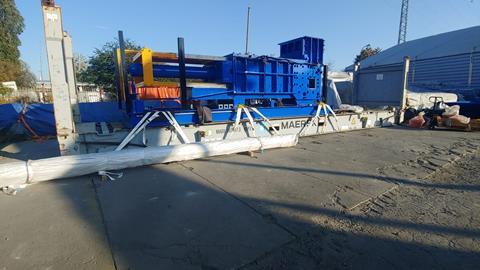 Langowski oversaw the organisation of road transport, the securing of the cargo on a 12 m flatrack container, and onward sea transportation.