Ramps Logistics has secured a contract with Tullow Oil for its upcoming drilling project in Block 47 in the Guyana basin, off Suriname.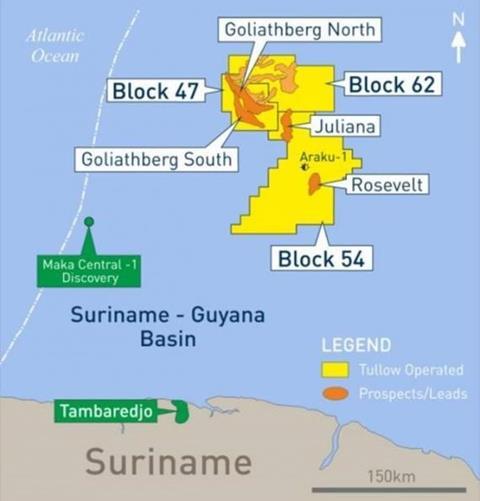 Tullow Oil has contracted Stena Drilling to drill in the block; Ramps Logistics will support the drilling operations.
The scope of the contract covers logistics and shore-based operations including warehousing and storage, berthing, lifting equipment and labour. Ramps will also oversee Customs clearance, personnel logistics and third-party services.
Tullow Oil signed a production sharing contract with Staatsolie for Block 47 in September 2019. Drilling of the Goliathberg-Voltzberg north well is expected to commence in the first quarter of 2021.
Earlier in 2020, Ramps also secured a contract with Petronas to provide logistics support for the drilling of the Sloanea-1 well, which began October 2020.
Ramps Logistics is a member of the Project Cargo Network (PCN).