The Australian Maritime Safety Authority (AMSA) has banned a second Briese Heavylift vessel from Australian waters.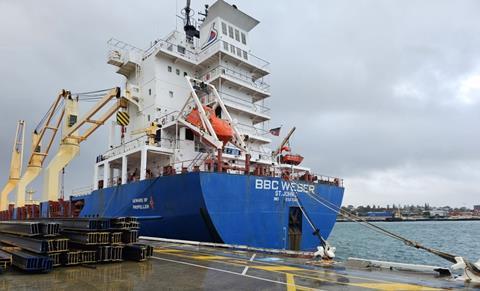 AMSA issued a 180-day ban on the BBC Pearl after inspectors found multiple failures of the safety management system, as well as a defective emergency generator and defective fire dampers during a port state control inspection in Cairns. The vessel was detained in Cairns for four days until the serious deficiencies were rectified, before it proceeded to Port Hedland where the banning notice was issued.
AMSA executive director of operations, Michael Drake, said: "The defective emergency generator would render the vessel helpless in the event of a main power supply failure, and this is the second time the BBC Pearl has been detained for a defective emergency generator. These are clear violations of the International Convention for the Safety of Life at Sea."
This is the second banning of a Briese Heavylift vessel in the past month, following the 90-day ban issued to the BBC Weser on June 12. AMSA said that it detained BBC Weser in May 2023, after inspectors found a significant number of ballast air vents onboard were defective. AMSA added that it had twice contacted Briese Heavylift to warn of its poor performance and the potential consequences of further detentions, or more serious compliance and enforcement action.
At that time, AMSA said that one in five of the company's ships that have called in Australia since May 2021 have been detained.
HLPFI has approached Briese for comment and clarification.