A Sarens hydraulic lifter unit has worked on one of NASA's most prestigious projects and replaced a high bay overhead crane at the NASA Kennedy Space Center in Florida.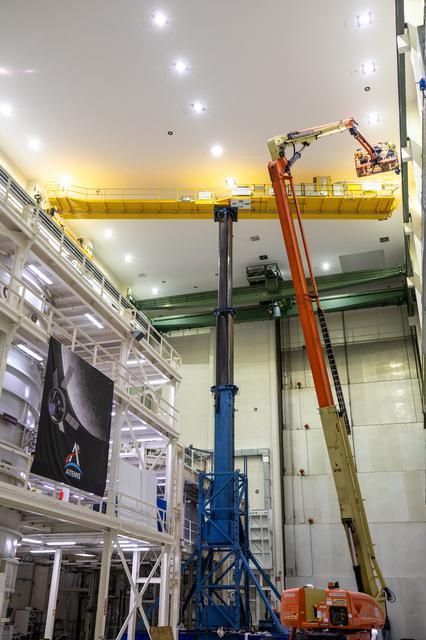 Sarens was contracted by American Crane & Equipment Corporation (ACECO) to provide heavy lifting services supporting the high bay crane replacement project in the operations checkout building at the John F. Kennedy Space Station, Cape Canaveral, Florida.
The upgrade is a part of the Artemis program which aims at landing the first woman and the next man on the Moon, paving the way for a sustainable presence on the lunar surface and finally to Mars. The old crane is getting replaced with a new crane that features greater lift capability and enhanced controls.
Sarens project scope included upgrading the current 27-tonne capacity high bay crane with a new 30-tonne capacity single-failure proof high bay crane. The team had to remove and replace the trolley, end truck, drive girder, and idler girder utilising Sarens Hydraulic Lift Unit (HLU).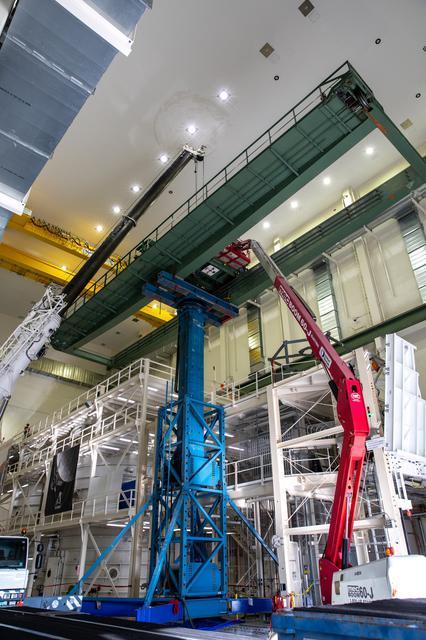 The project was accomplished in five phases including:
Planning phase where our teams devised the solution to replace the crane with limited headroom.
Site mobilisation and equipment erection - Sarens HLU was transported from the Rowesville, South Carolina yard and assembled in 2 days.
Installing the new 30-tonne capacity high bay crane
Removing the old 27-tonne capacity high bay crane
Demobilisation and equipment dismantling
Since there was no headroom available the crane had to be replaced from underneath. The old crane was used for the final time to hoist the new crane into place, lifting the new crane from floor level to the jacking rig following which the old crane was removed and decommissioned.
According to the Project Manager, Steve Gibson, "We have been working with ACECO since 2008, supporting them in installing their single failure proof cranes in many nuclear plants and government facilities. NASA provided tremendous support in all phases of this project and it was a pleasure to work with their team."

Sarens' mission is to be the reference point in crane rental services, heavy lifting, and engineered transport. With state of the art equipment and value engineering, the company offers creative and intelligent solutions to today's heavy lifting and engineered transport challenges. With more than 100 entities in 65 countries operating without borders, Sarens handles small-scale to mega-scale projects. It currently employs 4,452 professionals. Safety and excellence are key drivers for Sarens and the company strives daily to establish a safe space for everyone and everything related to its operations. Sarens has been the market leader for over 60 years; over four Sarens family generations are intimately involved in the business. Sarens continues to build the future on the foundations of its rich past and ensures that its clients will always stay ahead of the game when it comes to heavy lifting and engineered transport innovation.