AD Ports Group has signed a memorandum of understanding (MoU) with the Egyptian Group for Multipurpose Terminals, the commercial arm of the Egyptian Ministry of Transportation, for the development and operation of a multipurpose terminal in Safaga port.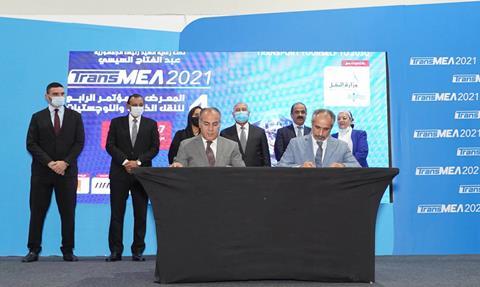 The signing was conducted on the sidelines of the fourth Smart Transport, Logistics & Traffic Fair & Forum for the MEA Region (TransMEA 2021). Under the MoU, AD Ports Group will explore investment opportunities and conduct feasibility and local market studies related to developing and operating a multipurpose terminal in Safaga port.
The MoU aims to support the growth of the Middle East's industrial and logistics sectors, as well as assist in opening new markets for Egyptian exports via direct maritime routes across the Arabian Gulf, East Asia, and Africa regions.
Saif Al Mazrouei, head of ports cluster at AD Ports Group, said: "The strategic location of Safaga port on the Red Sea holds great potential for a significant role within the global supply chain. We are confident that the cooperation will prove beneficial for both sides, as it combines the unique characteristics of Safaga port with the long-standing expertise offered by AD Ports Group in managing and operating maritime terminals, along with the group's extensive capabilities in delivering end-to-end services across the entire supply chain."