Charter broker Air Partner has joined forces with Worldwide GSA, a sister company of the Air Logistics Group, to enhance and expand its cargo offering in the Asia-Pacific (APAC) region.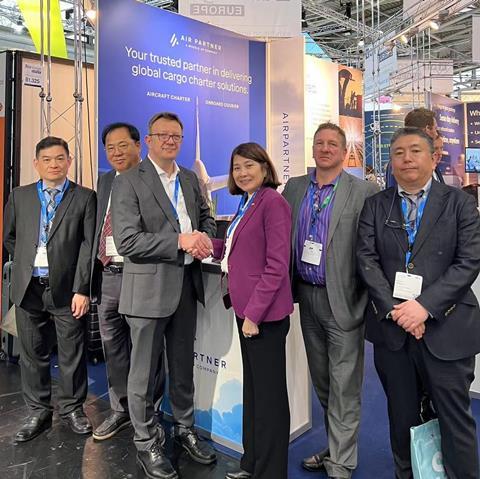 Air Partner said the deal would extend its cargo footprint in key APAC countries including Singapore, Hong Kong, China, Malaysia, Philippines, South Korea, Japan, New Zealand, Australia and Thailand.
Worldwide GSA will act as Air Partner's first representatives in the region. Air Partner said the recent reopening of China's economy has further bolstered the region's economic outlook and witnessed a surge in cargo traffic.
Air Partner's cargo services offer a wide range of solutions for time-critical shipments, oversized cargo, project cargo and humanitarian aid.