In partnership with Gebrüder Weiss, Chapman Freeborn has coordinated the transport of Covid-19 test kits on more than 20 charter flights from China to Austria.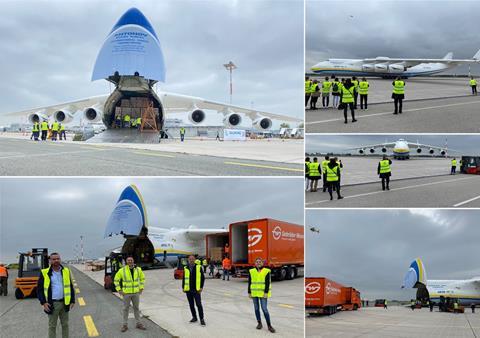 A variety of aircraft have been used for the transports, but a journey last week saw 110.8 tonnes of equipment travel on the Antonov AN-225 – the world's largest freighter aircraft.
The test kits were loaded at Tianjin Binhai International Airport in China, and flown to Linz Airport in Austria, with two stopovers at Almaty International Airport in Kazakhstan and Istanbul Airport in Turkey.
Upon arrival in Linz, the test kits were then distributed to pharmacies all across Austria by Gebrüder Weiss.
Chapman Freeborn said its team utilised its close network within China to ensure the handling in China went to plan, working with the Austrian Embassy in China to ensure the test kits would arrive in Linz on time.
Tim Fernholz, cargo charter broker at Chapman Freeborn Germany, said: "Linz Airport is perfect for the AN-225 as it has an extra-wide runway measuring 60 m, due to its former usage as a military airport."