PSA Breakbulk – a joint venture between PSA and Felbermayr – is investing in a heavy lift logistics hub at the Churchill Dock in the port of Antwerp-Bruges.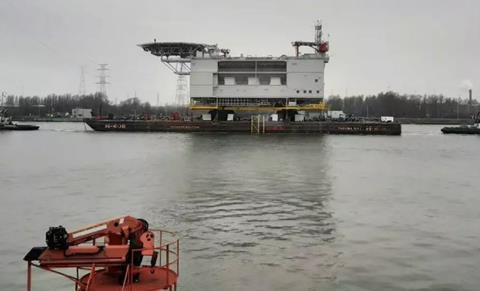 Described as "a complete project cargo ecosystem", the EUR10 million (USD10.9 million) investment is designed to create facilities that can serve as a one-stop-shop for large-scale project shipments and industrial projects.
The investments included sustainable energy infrastructure, flooring for the heavy lift quay and a new crane with a lifting capacity of 750 tonnes.
Customers loading and unloading goods here can use services on and around the concession, said the port of Antwerp-Bruges. Adjacent companies like Deufol or Aprojects offer value-added services, such as packaging services or warehousing.
Aprojects, HLPFI readers will recall, started building its logistics centre next to PSA Breakbulk's terminal earlier this year.