Atlas Air Worldwide Holdings will acquire eight Boeing 747-400 freighters in order to secure its capacity.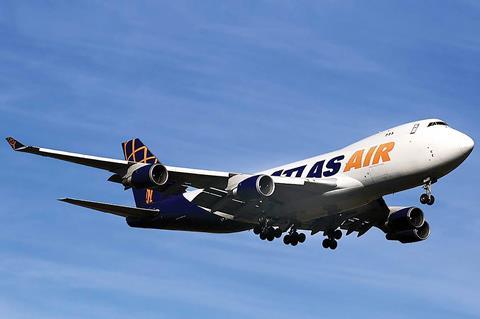 Between May and August 2021, Atlas Air Worldwide Holdings acquired three of its existing B747-400 aircraft that were previously on lease.
In May and June 2021, the company reached an agreement with lessors to purchase five more B747-400 freighters that were reaching the end of their lease terms.
"Acquiring these eight freighters underscores our confidence in these assets and the global airfreight market," said Atlas Air. "Keeping these aircraft in our fleet ensures committed capacity to our customers and strong returns for Atlas in the years ahead."
The group said that it expects market conditions to remain favourable in Q3 2021, and that it is closely monitoring developments with regard to the Covid-19 pandemic. "This outlook reflects the contribution of long-term customer agreements with favourable rates and guaranteed levels of flying; high levels of aircraft utilisation driven by strong customer demand; and commercial cargo charter yields to remain above typical seasonal levels," said the company.
"We also expect third-quarter results to continue to be impacted by ongoing pandemic-related expenses, including pilot premium pay and operational costs for providing a safe working environment for our employees."