Apex Logistics International, part of Kuehne + Nagel (K+N), has received the last Boeing 747-8 freighter from Atlas Air.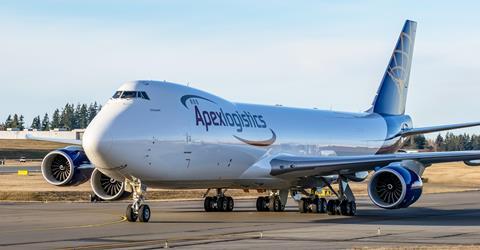 Named Empower, Atlas Air will operate the aircraft on behalf of Apex as part of a long-term charter agreement.
John Dietrich, president and chief executive officer, Atlas Air Worldwide, commented: "As the world's largest operator of 747 freighters, Atlas is especially proud to take the last 747 ever to be built. We are grateful to Boeing for their shared commitment to safety, quality, innovation and the environment, and for their partnership to ensure the continued success of the 747 programme as we operate the aircraft for decades to come."
It will join K+N's other 747, Inspire, on trans-pacific routings.