Bergé Logistics is providing ship agency and logistics services to several offshore rigs and support vessels, operating mainly in the Canary Islands.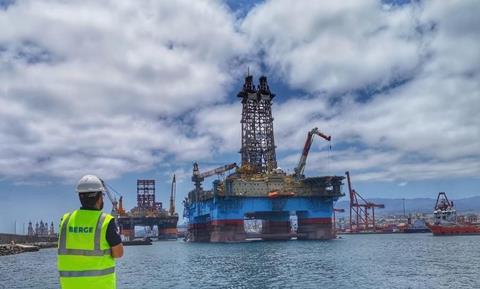 These projects cover a wide range of rig types, said Bergé, both semi-submersible, drillship and fixed. The most prominent projects already in the pipeline concern the provision of logistics, storage and port operations services for the fixed oil rig Casablanca, operated by Repsol in Tarragona; Maersk Drilling's Maersk Venturer; and the semi-submersible drilling rig Scarabeo 9 from the Italian operator Saipem in the port of Las Palmas de Gran Canaria, where it has been berthed for repair and maintenance purposes following three years of operation in the Black Sea.
Bergé added that it has recently provided its services to the semi-submersible drilling rig Maersk Discoverer in its recent technical stops in the ports of Algeciras and Las Palmas.