Motorships Agencies has appointed Blue Water Shipping as port agent for future United European Car Carriers (UECC) calls at the port of Esbjerg.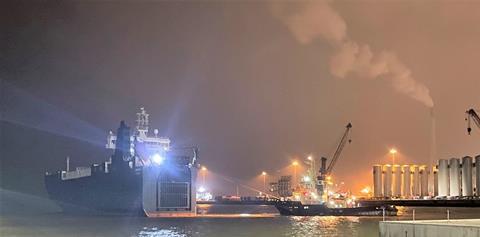 UECC is a leading provider of sustainable shortsea solutions in Europe and has a longstanding North Sea service connecting the ports of Zeebrugge, Gothenburg and Drammen on a weekly basis. Esbjerg has now been added to the route. Zeebrugge is the hub of UECC, and from here cargo can be shipped with other regular UECC services to its wider network.
Copenhagen-based Motorships is general agent for UECC in Denmark; as Esbjerg agent, Blue Water will handle all assignments connected to port call coordination such as authorities, piloting, linesmen, ship chandler, delivery of spares, crew services and keeping all involved parties informed during the port call. Enquiries will continue to be handled by Motorships.
Minchah is expected to call at port of Esbjerg every week. The vessel can hold 1,200-1,400 cars and will discharge 300-500 car at each port call in Esbjerg. The vessel measures 127 m long and is ideal for transport of vehicles, rolling goods, and project cargo on Mafi trailers.
"Both the Blue Water team and Esbjerg Port are looking forward to this new cooperation, and we are glad that Motorships on behalf of UECC has entrusted us with the agency on the basis of our local expertise and know-how," said Mikkel Puggard Hansen, manager port service, Blue Water Esbjerg.