HLPFI is pleased to announce that Blue Water Shipping has won the Port/Terminal Operator of the Year award at the Heavy Lift Awards 2020.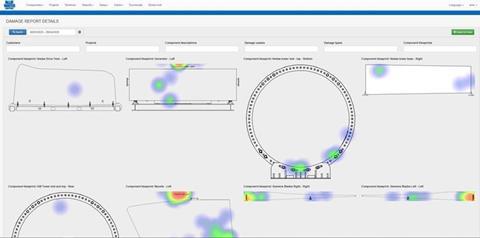 In a hotly contested category, our judges were particularly impressed by Blue Water Shipping's demonstration of an efficient multipurpose facility that has invested heavily to serve the wind energy industry.
Blue Water's port services business unit covers all activities related to port and terminal operation. Today, Blue Water is the largest terminal operator in Denmark and has a strong focus on wind energy-related activities. The company's portfolio includes more than 450,000 sq m of terminals, while utilising approximately 120,000 sq m of warehouse space.
By providing innovative solutions, our judges believed that Blue Water has gone above and beyond when it comes to serving its client's needs, all while keeping health and safety at the forefront of operations.
Blue Water has also invested in its port operations, acquiring new port equipment such as the world's largest reachstacker, and developing technology to optimise procedures and provide transparent and safe handling of components.
HLPFI would also like to thank everyone that entered this year's Port/Terminal Operator of the Year award, and say a massive well done to the other finalists in this category – Pérez Torres Marítima (PTM), Port of Everett, Porto do Açu and Wallenius Willhelmsen Solutions.
You can see more about all of the shortlisted entries here.