Australia and New Zealand have implemented seasonal measures to control the brown marmorated stink bug (BMSB) invasion.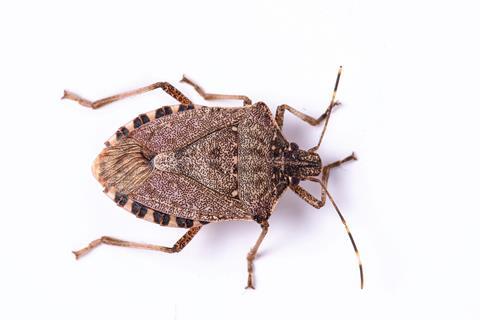 The two countries have strict biosecurity controls in place to minimise the risk of BMSB entering the country. According to freight forwarding specialist Expeditors, the annual measures are mostly the same as the previous season.
The target risk countries this season are: Albania, Andorra, Armenia, Austria, Azerbaijan, Belgium, Bosnia and Herzegovina, Bulgaria, Canada, Croatia, Czech Republic, France, Georgia, Germany, Greece, Hungary, Italy, Japan (heightened vessel surveillance only), Kazakhstan, Kosovo, Liechtenstein, Luxembourg, Macedonia, Moldova, Montenegro, Netherlands, Poland, Portugal, Russia, Serbia, Slovakia, Slovenia, Switzerland, Romania, Spain, Turkey, Ukraine, and the USA.
China and the UK have been named emerging risk countries and are on the watch list for shipments to Australia. Goods from these countries falling within Chapters 39, 94, and 95 will be subject to random inspection for BMSB.
To ensure smooth processing of shipments as they cross the border, offshore treatment is recommended (mandatory for New Zealand). A valid packing declaration, treatment certificate, and all other shipping documents will ensure goods move through the destination clearance process with minimum delay, said Expeditors. Failure to treat before departure at origin can result in cargo being denied a discharge and redirected for export.
BMSB seasonal measures will apply to targeted goods manufactured in or shipped from target risk countries between September 1, 2022, and April 30, 2023, and to vessels that berth, load, or tranship from target risk countries within the same period.
There are three approved treatment methods for BMSB: heat treatment; methyl bromide; and sulfurylfluoride.
Open top, flatrack and breakbulk cargo must load on a vessel within 120 hours of treatment. Cargo that is rolled but loaded onto a vessel within an additional 48 hours will be permitted entry if evidence can produce indicating unavoidable rescheduling of goods.
More details can be found here.