TM Edison – a joint venture between Jan De Nul and DEME – has tasked BOA Barge with the launch of 23 concrete caissons for Princess Elisabeth Island, an artificial energy island located 45 km off the Belgian coast in the North Sea.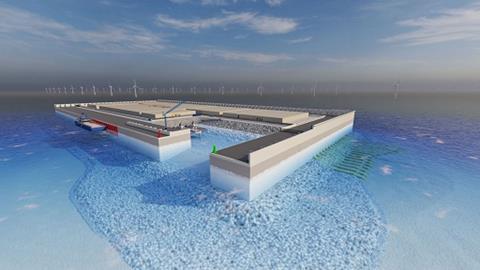 BOA will utilise its semi-submersible vessel BOA Barge 33, which measures 140 m x 57 m x 8.5 m, to transport the caissons weighing up to 22,400 tonnes. The barge will be modified to manage load outs of extreme weights over the stern, said BOA.
Boa Barge 33 is capable of submerging to 21.5 m and has a deck space of 5,800 sq m.
BOA's scope also includes project engineering and operational management.
Operations are expected to begin during spring 2024.
Belgian transmission system operator Elia recently awarded Jan De Nul and DEME Group contracts for the engineering, procurement, construction and installation (EPCI) of the energy island, as HLPFI reported here.