Boskalis has started work to deepen the Europa Terminal quay for the port of Antwerp-Bruges.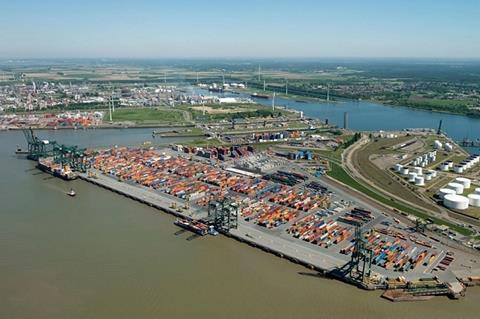 Work began on October 7 in partnership with Artes Roegiers, Artes Depret and Herbosch-Kiere to deepen the Europa Terminal from a 13 m draught. This will allow the terminal to accommodate larger ships and increase quay capacity by a third.
The nine year, EUR335 million (USD326.7 million) project will be completed in three phases to minimise disruption to existing activities at the port. The existing quay wall will be broken down and replaced with a 1,200 m wall while a temporary retaining structure will ensure that no parts of the old quay enter the Scheldt.
Meanwhile, Boskalis confirmed that it would delist from the Euronext stock exchange on November 9. HLPFI's coverage on HAL's statutory buyout of Boskalis can be seen here.