Spliethoff's latest newbuild Brouwersgracht was launched from drydock on April 8 at Mawei shipyard in Fuzhou China. Concurrently, its sister vessel Bloemgracht was floated.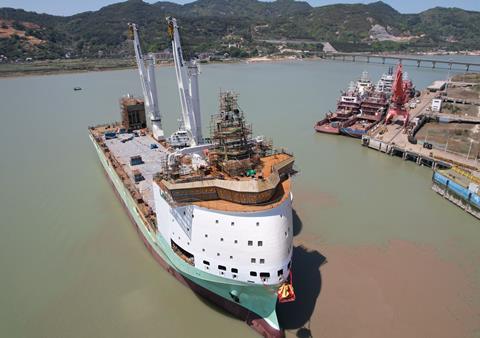 Brouwersgracht has been moved to the outfitting quay where the production will continue towards trials and delivery later this year, said Spliethoff.
These two DP2 B-type vessels, equipped with two Huisman mast cranes, combine the intake of a multipurpose vessel with a DP2, station-keeping ability of up to Bft 6, making them ideal for supplying large volumes and heavy cargo directly offshore.