HLPFI's sister title Air Cargo News reports that insolvency proceedings are expected to be opened imminently against CargoLogic Germany (CLG), according to the airline's administrator.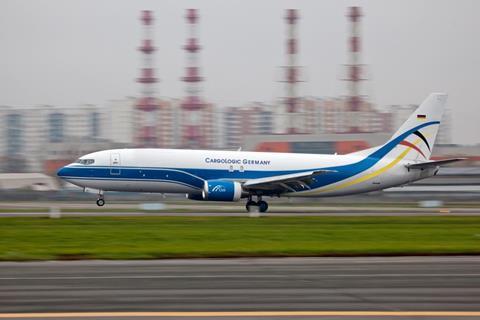 In an update, a spokesperson for insolvency administrator Lucas Flöther said that the company will soon need to start paying staff wages again. Those costs were previously secured for three months as part of the insolvency package.
It is unlikely that a buyer for the airline, which had its fleet grounded as part of sanctions related to the Ukraine-Russia war, will step in and therefore the company would be liquidated.
"Except for one interested party, all possible investors have bailed out," the spokesperson said. "The reason was apparently a great reluctance to invest in a company with a Russian background."
"This is all the more regrettable because the insolvency administrator, Professor Dr. Lucas F. Flöther, had succeeded in enabling flight operations to continue despite the existing sanctions.
"There is now one remaining interested buyer, but he would have to make a decision this week, which is considered rather unlikely."
The administrator said the remaining approximately 40 employees will have to be laid off in the next few days, although some of these employees will be kept on for a while to assist the insolvency administrator in liquidating the company.
The airline was declared insolvent earlier this year when the German Federal Aviation Authority (LBA) blocked the carrier from European Union airspace from March 11, except for emergency landings and emergency flyovers.
Since then, the company's four B737 freighters have been stuck at various airports.
CLG was blocked from flying by the federal authority as part of sanctions against Russian airlines, although the carrier is a German company with an Air Operator Certificate (AOC) issued by the LBA.
From a purely corporate point of view, CLG is a German subsidiary of the UK-registered Cargologic Holding. But, according to of HLPFI's sister publication DVZ, the German Federal Ministry of Economics names Alexey Isaykin and Sergey Shklyanik as owners and adds: "Both owners are Russian citizens." However, according to the entries in the UK commercial register, Isaykin and Shklyanik are Cypriot nationals.
Prior to the ban, the company employed 110 people and was based at Leipzig Airport.