CMA CGM Group has agreed to acquire two terminals at the port of New York and New Jersey, USA, from Global Container Terminals (GCT).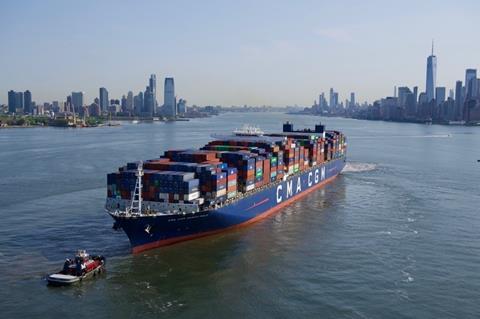 With the acquisition of the GCT Bayonne and New York terminals, CMA CGM said it will be able to support the USA's East Coast supply chain and aims to increase the combined capacity by up to 80 percent in the coming years.
According to CMA CGM, the Bayonne and New York terminals currently have a combined capacity of 2 million teu annually, with potential for further expansion.
CMA CGM intends to further develop its shipping line calls in the New York area for which the terminals will provide future capacity.
Rodolphe Saadé, CMA CGM chairman and ceo, said: "It reinforces the services we provide to US customers and their supply chain efficiency. It further consolidates our positions in the US, a major market among the fastest-growing worldwide, and will help us continue our development."