COSCO Shipping Specialized Carriers (Southeast Asia) performed its first vessel trial using biofuel during August.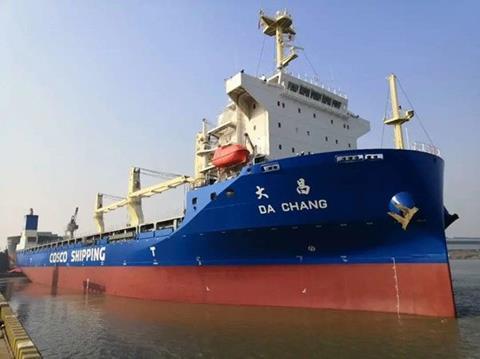 Multipurpose vessel Da Chang bunkered in Singapore and took on 500 tonnes of B24 biofuel, provided by Chevron, which is a blend consisting of 76 percent very low sulphur fuel oil (VLSFO) and 24 percent used cooking oil methyl ester (UCOME).
The 28,000 dwt Da Chang, which was built in 2014, features two 350-tonne lift capacity cranes that can handle 700-tonne loads in tandem.
Last month HLPFI reported that COSCO Shipping Specialized Carriers opened an office in Thailand. It also formed a joint venture with Guangzhou Salvage, creating an entity that controls a fleet of what will be 18 semi-submersible vessels.