The port of Dunkirk in France has welcomed the arrival of DFDS Seaways' ro-ro vessel Ark Dania, as the shipping line increases the frequency of its port calls on the Dunkerque-Rosslare service.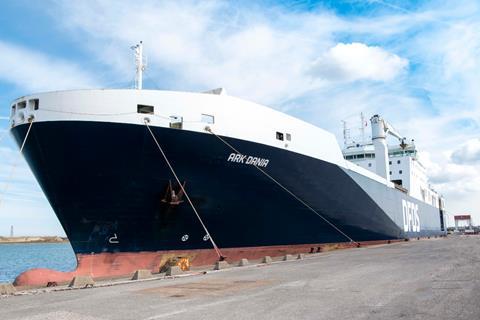 The connection with Rosslare in Ireland was introduced during January with three ships. Ark Dania was added to the rotation at the beginning of April, increasing the frequency of port calls in Dunkirk to eight weekly arrivals and departures.
The ro-ro vessel has a capacity for 190 freight units and will call at the French port every Friday and Tuesday.
The route provides carriers and shippers with a direct, document-free journey for lorries between the Republic of Ireland and other countries of the European Union, said the port. This results in less waiting times as well as the possibility of avoiding the Customs procedures that now apply to transport via the British 'landbridge'.