Grimaldi Group's latest newbuild ro-ro vessel, Eco Catania, has been christened at the port of Catania in Italy.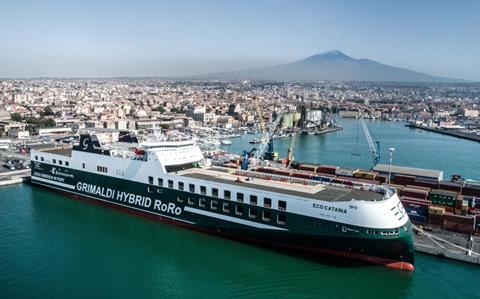 Eco Catania is the fifth of 12 hybrid ro-ro units comprising the Grimaldi Green 5th Generation (GG5G) series ordered from Jinling Shipyard in China. Grimaldi received the vessel in June this year, as HLPFI reported.
In the coming days, Grimaldi said that Eco Catania will begin operating between the ports of Genoa, Livorno, Catania and Malta, joining sister vessel Eco Livorno which is already in service on the same route.