Emirates SkyCargo has started rolling out WiseTech Global's CargoWise platform for cargo bookings.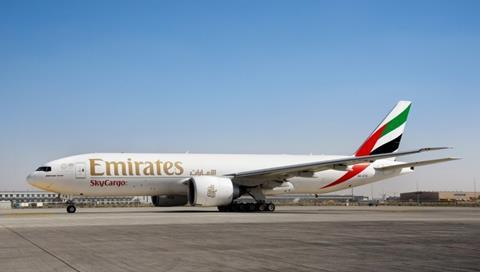 The phased roll out commenced on September 1. By the end of the month, the majority of Emirates SkyCargo's customers using CargoWise will be able to make bookings on Emirates SkyCargo through the platform.
"We are delighted to work with WiseTech to connect the CargoWise platform to our own Emirates SkyChain system, allowing customers enhanced direct access to search for flights and make bookings directly with Emirates SkyCargo without requiring any other touchpoints. This will save time and effort for our customers and for our global teams and at the same time help avoid any unnecessary confusion and inefficiencies in the booking process," said Nabil Sultan, Emirates divisional senior vice president, Cargo.