Energy Central – a partnership between Advance Northumberland, the port of Blyth, Northumberland County Council and Offshore Renewable Energy (ORE) Catapult – has submitted a bid for UK government funding to enhance its offering to the offshore wind energy industry.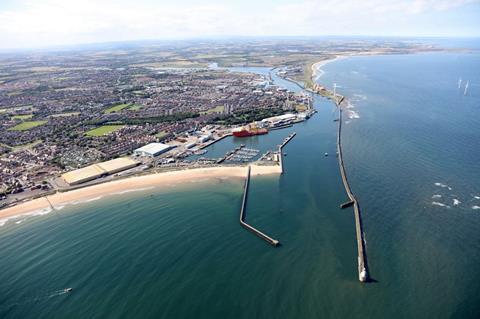 The bid is in response to Prime Minister Boris Johnson's plans to support large-scale port-side manufacturing hubs that would be able to support the next generation of offshore wind turbines. The funding for Energy Central would support a package of infrastructure work to enhance its offshore energy and supply chain cluster, which includes more than 200 ha of development sites.
Advance Northumberland and the port of Blyth have identified opportunities in the upper Blyth Estuary as prime locations for investment from the offshore energy sector businesses. This includes Northumberland Energy Park, which is currently extending the depth of its dock facilities, as well as Battleship Wharf that provides access to a further four deepwater berths.
In addition, Bates Terminal, which is currently being redeveloped with the installation of an additional heavy lift quay and 1 km of new access roads, has 4 ha of development land with direct quayside access set aside specifically to provide opportunities for operations and maintenance facilities for the offshore wind sector.
www.advancenorthumberland.co.uk