Denmark's Port Esbjerg has ordered a second LHM 800 to handle the next generation of offshore wind turbines at the facility.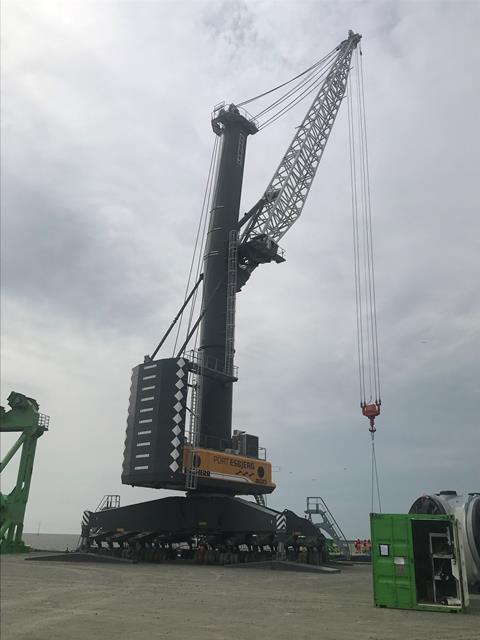 The LHM 800 will be the seventh Liebherr mobile harbour crane to be used at the port, following the delivery of an LHM 600 at the end of this year. The LHM 800 will be delivered in 2023.
With the second LHM 800, Port Esbjerg will be able to carry out tandem lifts of up to 616 tonnes. With the Sycratronic computerised assistance system, both cranes can be used by one crane operator. Port Esbjerg said this is ideal for handling rotor blades, which in the offshore sector can be over 90 m long.
Dennis Jul Pedersen, ceo at Port Esbjerg, said: "Our competency lies in breakbulk and in having the capacity for tandem lifts above 600 tonnes, which is necessary not only in the on-and offshore wind market but also in supporting production in the hinterland."