Board members at the European association of abnormal road transport and mobile cranes (ESTA) have given their backing to the development of a European Crane and Transport Operators Licence (ECTOL) organisation.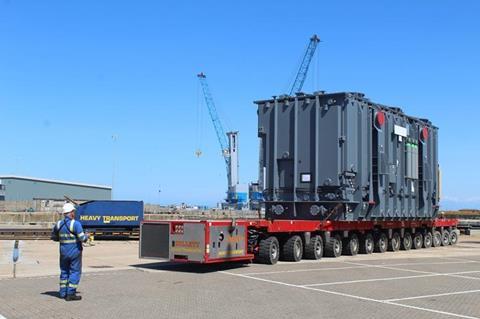 ECTOL will be given the formal go-ahead in the near future – assuming that it receives the final approval of the supervisory board of the existing European Crane Operators Licence (ECOL) – said the association.
ECTOL will be an umbrella body that will oversee both the existing European Crane Operators Licence (ECOL) and the new European Transport Operators Licence (ETOL) which will initially focus on training for SPMT operators.
HLPFI reported in May that ESTA would advance its ETOL licence. Concerns had been growing in the industry at the lack of recognised training qualifications and the need to improve safety standards as the SPMT market grows. This scheme will use the operational and management structure of the existing ECOL – a move that will be simpler and more efficient than creating a completely new organisation from scratch.
ESTA director Ton Klijn said: "There is no doubt of the huge demand for an ETOL-style licence, and the training that will be required to obtain one. We have received strong backing from companies and individuals the length of the supply chain – from clients, our transport company members and operators themselves."
AS a result, the association said that the creation of ECTOL will require some organisational changes. The existing ECOL statutes will have to be amended. The board and expert committee will be expanded also to include transport and trailer representatives from a trade union, a trailer manufacturer, and a trailer industry expert to sit alongside their crane sector counterparts.