Express Global Logistics (EXG) has managed the shipment of 4,740 tonnes of transmission line towers from India to Bangladesh.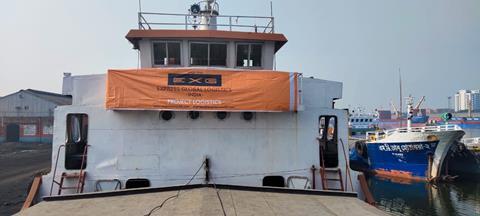 EXG arranged 207 heavy-duty trailers to move the equipment from the shippers' facilities to a nearby port. It was responsible for export clearance, port handling as well as loading at origin to avoid any vessel detention or port storage charges.
After that, the cargoes travelled a total of 3,110 km via six barge trips and were offloaded in Bangladesh for onward shipment to nine different sites.
EXG is a member of the Project Cargo Network (PCN).