Antwerp Euroterminal (AET) is expanding its ro-ro capacity by 25 percent.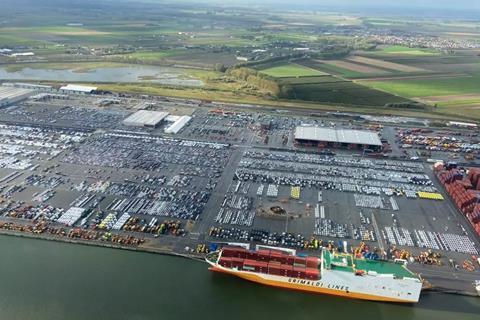 The six-storey building will create 148,000 sq m of additional storage capacity at the terminal.
"AET is the sum of many parts. With volume increases in all of our segments, we need to innovate and anticipate in order to remain competitive," said Yves De Larivière, managing director Antwerp Euroterminal.
The lowest floor of the building provides parking for taller vehicles and has additional space for added-value activities. A solar panel farm will be installed on the roof of the car park to generate 3.8 MW of green power for charging electric cars, among other things.