Fujairah Terminals in the UAE has opened new multipurpose facilities as part of its AED1 billion (USD272.3 million) expansion project.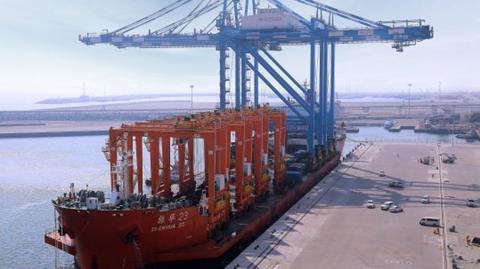 Part of Abu Dhabi Ports, Fujairah Terminals began the expansion works three years ago with the aims of: increasing the terminal's general cargo throughput 1.3 million tonnes; boosting the multipurpose area to 25,000 sq m for general cargo and ro-ro services; and increasing container capacity to 720,000 teu.
In addition, the quay wall has been extended from 760 m to 1,000 m and the approach has been deepened from 12 m to 15 m to enable the port to handle larger vessels.
Abdulaziz Mubarak Al Balooshi, ceo of Fujairah Terminals at Abu Dhabi Ports, said: "The sterling efforts by Abu Dhabi Ports in transforming and modernising Fujairah Terminals' facilities has elevated our position as a premier hub for all cargo on the east coast of the UAE."