GustoMSC has designed its latest heavy lift offshore installation vessel that caters to the growing demands posed by offshore wind turbine foundations.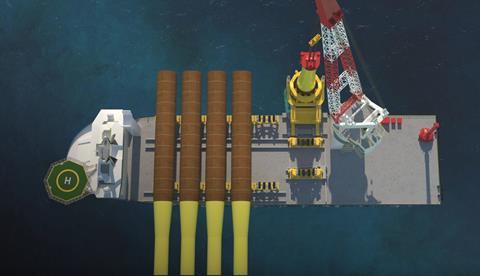 The Ensis series features scalable and customisable designs and high-capacity cranes capable of lifting up to 5,000 tonnes.
The Ensis 5000 design measures 220 m long and 55 m wide, with 9,500 sq m of deck space. The two smaller ships, the Ensis 3000 and Ensis 4000, are designed to tackle specific market challenges. GustoMSC said the 3000 is a compact design for smaller monopiles, pin-piles, or suction anchors installations; the 4000 is tailored to the evolving US market and Jones Act-compliant vessels.