Port management software developer Innovez One will digitalise the towage and pilotage operations at the port of Banten in Indonesia, employing its marineM technology.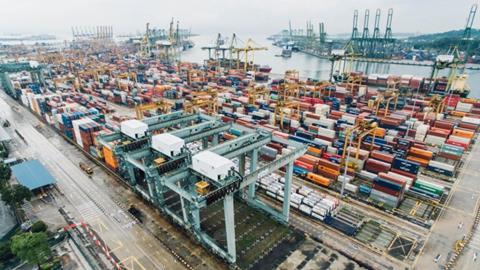 The AI-powered port management application integrates berth planning, job planning and dispatch, mobility and billing.
The port of Banten is the 13th Indonesian port to adopt the marine technology.
David Yeo, founder and ceo at Innovez One said that for too long advanced technology that improves efficiencies, profitability and sustainability has largely been reserved for larger top-tier ports, but explains this does not need to be the case.
"Our software and solutions can unlock the opportunities of digitalisation right now for the mid-sized and smaller ports, which account for over 80 percent of the market. Our mission is to help this 80 percent reap the benefits that digitalisation brings."
He continued: "Currently, many operators in the towage and pilotage industries rely on manual, paper-based processes and Excel spreadsheets to arrange and execute jobs.
"Digitising these processes can deliver substantial cost savings every year for ports and tug fleets, as well as giving them close control over their operations and providing crews with the right support that they need," said Yeo.
Keep an eye out for HLPFI's October/November 2020 Ports and Terminal supplement – where the digitalising of port operations is discussed, and Yeo speaks to HLPFI about the role marineM software has to play.