The Lifting Equipment Engineers Association (LEEA) is launching a range of training courses as part of the association's Academy 2.0 project.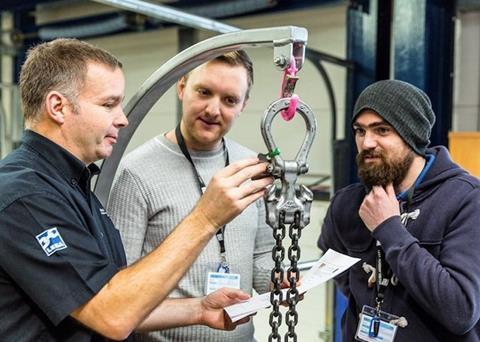 The courses will be rolled out over the next six months. On July 7, the LEEA will introduce the end user guidance course, which will be available on the association's website and available to all, as well as the introduction to lifting equipment course, which will be available to LEEA members.
On August 2, LEEA's foundation certificate training course – FOU (Global) – will be available to all members on subscription.
LEEA's lifting accessories diploma training course – LAC (Global) – will be available to all members on subscription by September 5. This replaces the previous lifting equipment general (LEG) diploma and will be accompanied by the LAC (Australia), LAC (NZ) and LAC (USA) courses that include regional variations.
The courses will be available on LEEA's e-Learning platform, which is suitable for any device. The association has also invested in its Huntingdon training centre so that staff can hold classes with delegates from across the world to deliver training via Zoom.
Andrew Wright, deputy ceo at LEEA, said: "Five years ago, I delivered a presentation to the associations' annual general meeting (AGM), which was held during the LiftEx 2017 exhibition in Telford. I spoke of constraints in the current LEEA Academy, and a range of opportunities that LEEA's learning and development team would be working to deliver for our membership in the future. This included a state-of-the-art learning management system, incorporating a new suite of certificate and diploma level training courses; training courses available in languages other than English; online examination and a digital TEAM card. These new courses listed here are fulfilling the goal laid out at the AGM. In addition our digital TEAM card is now being produced and holders will begin to receive their new cards shortly."
Incorporating new technology, the new TEAM Card will enhance security, provide instantly verifiable data when required, and will be updated by the LEEA team when changes occur such as new validation dates, change of employment details, a new photograph and when new qualifications are added.