McKinsey & Company is opening an expanded digital capability centre in Venice, Italy, which will allow European companies to explore, try, and apply the latest digital and analytics technologies.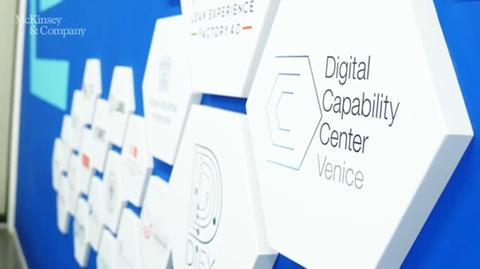 The EUR11 million (USD13 million) investment has expanded the centre to 3,000 sq m and enabled the integration of cutting-edge technology. It can now train more than 500 organisations and 6,000 industry leaders per year in person, and up to 10,000 virtually with remote programmes.
Global disruptions and instabilities, supply-chain breakdowns, and heightened customer demand for digital-first experiences are accelerating the Fourth Industrial Revolution (4IR), said McKinsey & Company, adding that the centre will help companies transform their operations at speed.
"While the Covid-19 pandemic continues to drive significant uncertainty, companies are revamping their growth strategies with a renewed appreciation for how operating models determine strategic outcomes. To support any hope of lasting competitive advantage, operations transformation is as much about people as it is about technology, requiring changes to the human side at all levels of the organisation to build stronger resilience, faster innovation, higher customer satisfaction, and more engaged workforces—the time to act is now," said Wim Gysegom, partner at McKinsey & Company.
The centre has been designed to help participants understand, pilot, and scale successful digital transformation in their companies across manufacturing, supply chain, product development, procurement, corporate business functions, sales, customer services, and capital excellence. It is a joint venture between McKinsey and Confindustria Alto Adriatico, an organisation representing 150,000 manufacturing and service companies in Italy.