OHT has discharged the final jacket foundations for the Moray East offshore wind farm, at the port of Nigg in Scotland.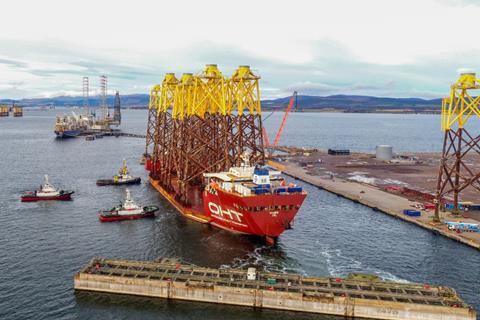 OHT's vessel Hawk transported its second load of ten jackets from Lamprell's fabrication yard in Hamriyah, UAE to the port of Nigg – arriving November 12, 2020. Hawk discharged the final jacket foundation on 25 November.
OHT's semi-submersible vessel Osprey transported the first jackets earlier this year, as HLPFI reported here.
OHT was contract by DEME Offshore for the deliveries in September 2019. The project scope saw OHT deliver a total of 48 three-legged jacket foundations measuring up to 80 m in height, over a period of eight months.