Port Esbjerg has received a 308-tonne capacity Liebherr LHM 800 mobile harbour crane.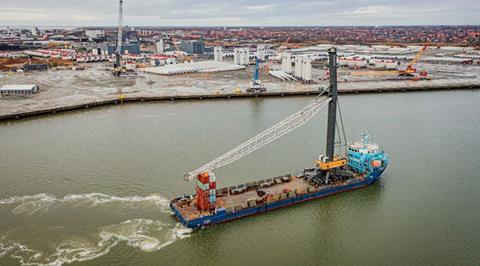 The port ordered the Liebherr unit – its second LHM 800 – during July 2022, as HLPFI reported here. With two LHM 800s, Port Esbjerg will be able to offer tandem lifts with a combined load capacity of 616 tonnes.
Dennis Jul Pedersen, Port Esbjerg ceo, said: "We still have an ambition to be the world's leading originating port for wind power. Components in the wind industry keep getting bigger and bigger, and we'll be even busier at the port in the coming years. Therefore, we need the capacity to load two ships simultaneously, which is now possible."
The port said that it has five Liebherr mobile cranes and expects to add a 188-tonne Liebherr LHM 600 crane to its fleet in the near future.