Finland's port of Kaskinen has started to receive shipments of wind turbine components.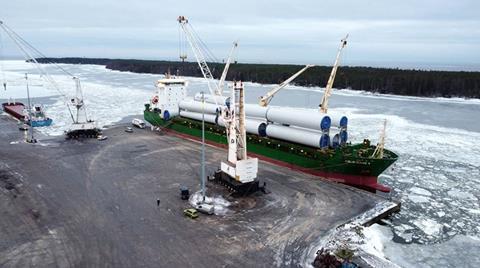 The port said that it is the first delivery of regular shipments of wind turbine components, which will see approximately 80 vessels call at Kaskinen to offload turbine towers, blades and other large parts.

It added that these shipments are a result of cooperation between the port and its partners Havator, BBLogistics, Revisol, Nordex, Ahola Special, Alfons Håkans and others.
The port, located on the western coast of Finland in the Gulf of Bothnia, exports sawn timber and pulp. It also handles chemical industry products and bulk cargo.